'S2: Ep. 6 THE MURPHY LEGACY (SEASON FINALE)' is now LIVE!
THE EPIC CONCLUSION! In the funniest and most action-packed episode: a space battle breaks out, an old foe returns, and the secret treasure is found!
Can the crew overcome the trials of the 'Hall of Future Heroes'…?
---
Watch Ep. 1's cool Video here

---
Cosmic Misadventures! Captain Murphy, incompetent son of the most famous Space Captain in Earth history, blasts off for fame and glory. He's joined by the balloon-headed Norman, world-weary pilot Rho, simple giant Oort, vexing robot Yug, and their emotionally supportive computer Benson.
Together, they face the overwhelming odds the Universe throws at them: Cyborg Gnomes, Space Mounties (from Space Canada), a case of Suggestible Bog Plague… and much more!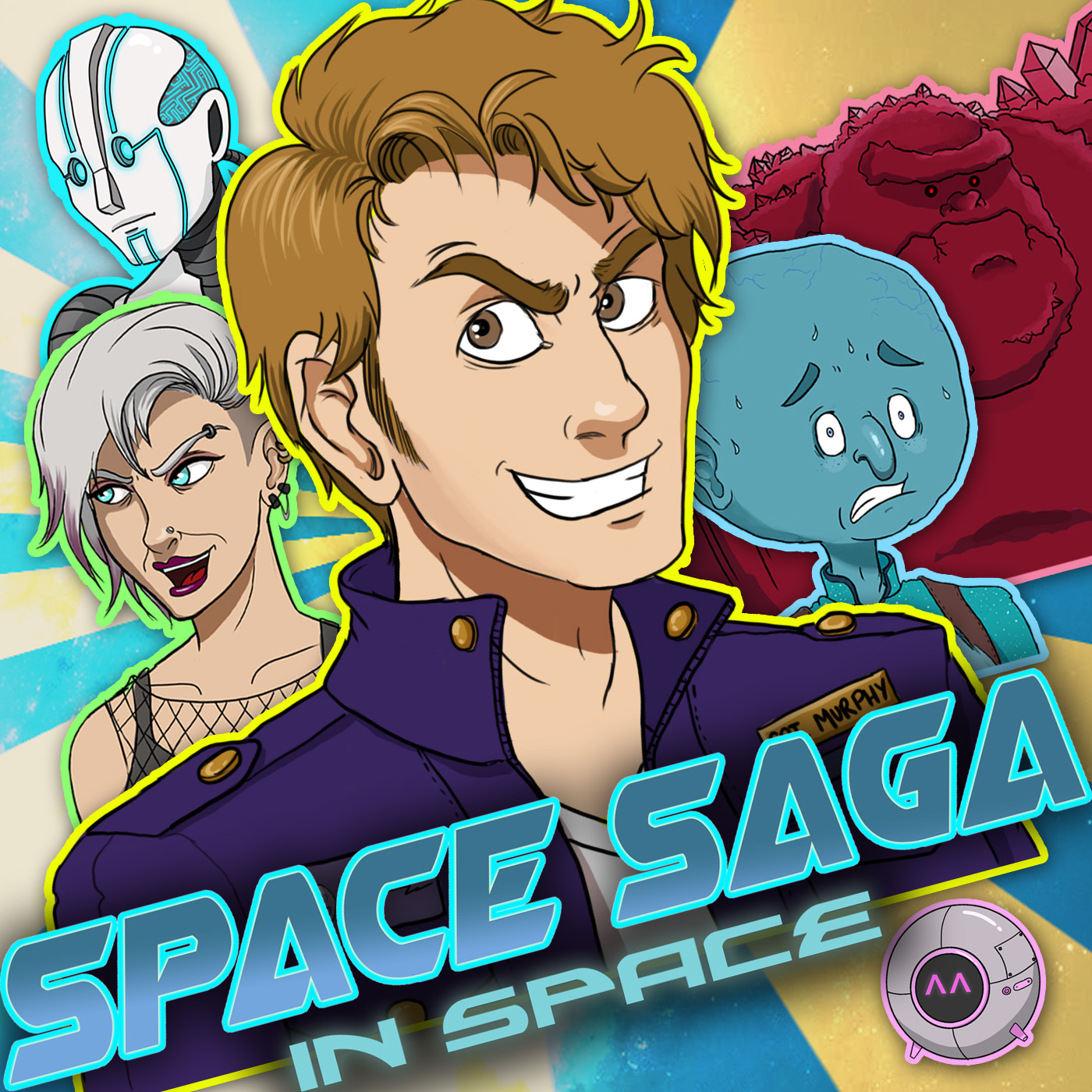 ---
Season 1 on iTunes and all good Podcast Apps
Search 'Space Saga' on your app of choice! Barflies (invisible to the sober eye), Dubwarts (who think pop music is an act of war), Testosteroids (buffer than a Bicep Behemoth) and worse are waiting on asteroids, swampy moons and planet-sized Godscallops!